Jean-Luc Desseyn, Ph.D.
Biology in Health and Diseases
Course and current status
Senior Scientist Inserm (competitive secure position)
INFINITE U1286; Inserm/Univ. Lille/CHU Lille, Lille – France

ORCID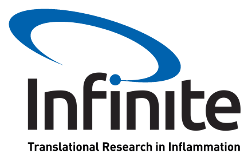 INFINITE

Certified for research on animals


Qualification for professorship (CNU 64-Biochemistry & Molecular Biology, 2015, 2020)

Diploma of veterinary surgery

Accreditation to supervise PhD students (HDR–2008)

Scientific Advisory Board for the French Foundation Vaincre la Mucoviscidose (2018-now)


Acquisition of funding, via government, industry, and independent foundations (French & international)
Molecular Biology, L3 of genetic engineering, IUP ILIS–Univ. Lille

Transgenesis, Master of Biological and Medical Sciences, Master of Agronomy, Master Drug design, Univ. Lille

Lecturer for the authorization to animal experiment (National formation) – Transgenesis, homologous recombination, mouse genetics (2002-2019)


Post Doctoral Fellowship
Dept. of Pharmacology, Univ. of Washington – Seattle
Fondation pour la Recherche Médicale postdoc Fellowship Award
Human Frontier Science Program long-term Fellowship Award
Ph.D. Biology-Health
Inserm U377, University of Lille, France
French Minister or Research 3-yr Fellowship Award
Honors: highly recommended, Dinna-Surdin Award 1999

Scientific summary
I completed my Ph.D. in Biology at the University of Lille in France working on the human mucin gene MUC5B. I moved on to do postdoctoral work on the catalytic subunit of Protein Kinase A at the Univ. of Washington (Seattle, USA). In 2000 I was appointed to Research Scientist at the French Institute of Health and Medical Research and joined the labooratory EA3925 in 2009 to create a group within the Inserm Unit U995 (now INFINTE lab, U1286) at the faculty of Medicine, University of Lille.
My current research interests are focused on the role of gel-forming mucins. I am studying mucins in several diseases using mainly genetically-modified mouse models.
Keywords: mucus, mucins